I'm absolutely sure most avid readers of the internet have heard about the op-ed in the New York Times from a supposed Sr. Level person within the White House entitled , " I Am Part of the Resistance Inside the Trump Administration" with the subtitle heading of, "I work for the president but like-minded colleagues and I have vowed to thwart parts of his agenda and his worst inclinations." It has been the most focused topic of this evening, closely followed by the release of Bob Woodward's book Fear. Most of the noise is coming from what's considered to be Left-leaning Networks such as MSNBC, NBC, CBS, BBC….lets just say every news channel with the exception of FoxNews!  Without a doubt, there's a peculiar stench in the air and its starting to smell a little like Bar-B-Que Trump butts over hickory wood.
The question remains:  Who wrote the Op-Ed??
I'll nominate Mike Pence as Snitch of 2018.
If there was a snitch in the White House, this dude has to be suspect #1.  Just the way this man moves denotes that his spirit animal would be a feckless weasel.  Not truly an Alpha type personality, but more like Loki.  A person who aspires for greatness from an inferior position.   The kind of dude who would possibly help aid you in your own demise while plotting for your spot.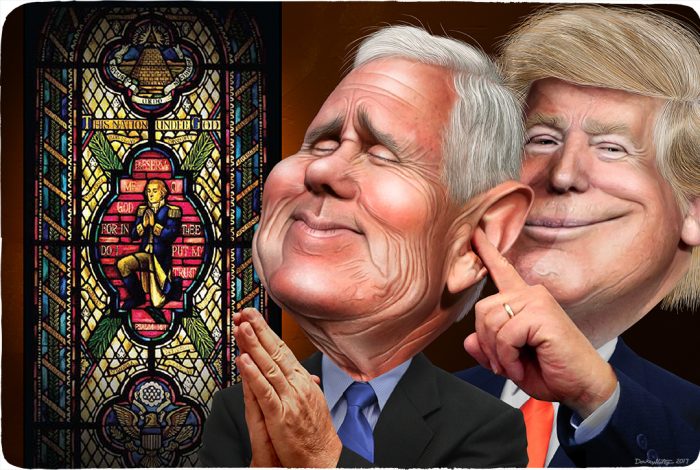 He truly seems to be a soulless man who believes in his own ability to "win people over" with his Indiana style potato salad bka bland.  Ever since the heat has turned up on the administration, he has almost faded from existence.   Occasionally you will see clips of him doing "Presidential" things such as visiting the troops abroad, creating camouflage for Trump's gaffs and looking like the calm, quiet head in Trumps Clique.  We also have to make sure we remember that he was critical for the transition from Obama's administration.   He was present at that Trump Tower meeting along with Jeff Sessions, the indicted Papadopoulos, the indicted Mike Flynn and a few other characters who happen to be familiar with the Robert Mueller team.  This is the same meeting in which the idea of working with the Russians.  Mike Pence was responsible for the vetting of Mike Flynn.
Just peep his face during these interviews:

You can't tell me he doesn't seem shady.
Maybe later I'll write a more in-depth blog detailing my theory on Pence's plan to take over the  Presidency, but for now I'll simply point the finger.   I think that Mike Pence has conspired with other Cabinet officials in the effort to invoke the 25th Amendment.
Here are a few photos of Pence creating propaganda for his I love America campaign.